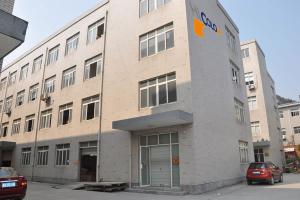 Color Powder Coating Equipment Co., Ltd. is a Chinese manufacturer of hi-tech powder coating equipment. As an integrated enterprise, we are proficient in all aspects of development, production, distribution, and service. We provide an enormous selection of products including laboratory units, powder curing oven, powder spray booth, electrostatic painting line, powder coating testing equipment and premium powder coating spare parts. Additionally, we offer both automatic and electrostatic powder coating equipment sets. Powder coating materials such as epoxy and polyester-epoxy are available.
Striving to become the leading domestic brand for electrostatic powder coating spray guns, our company continues to optimize existing products while introducing new models. With advanced technology, strict quality management, and an uncompromising sense of responsibility, we have succeeded in crafting one of the top brands in the industry - COLO.
Intelligent electrostatic spray equipment manufactured by our company features a high powder application rate with optimized powder consumption, resulting in distribution that is exceptionally uniform. Designed to process components of various shapes, machines in this series are user-friendly and can be intuitively operated. We seek to further promote industry expansion by incorporating advanced CNC controls into our powder coating equipment.
Under the expert guidance of a professional staff, our state-of-the-art production plant can achieve an annual output capacity exceeding 5000 sets of electrostatic spray guns. Additionally, we own a modern processing center that is equipped with multiple CNC lathes. Manned by an ensemble of experienced technical personnel, this facility allows our company to offer complete customization options for various types of powder coating spare parts.
Our workshop is currently located in the Sandun Town of Hangzhou City. By car, it is a mere 1.5 hour from Ningbo and 2 hours from Shanghai. A dedicated export department has been formed to better serve the needs of this district. COLO spray coating equipment is now available in over 90 countries including America, Canada, Mexico, Columbia, Peru, Brazil, Russia, Poland, France, Germany, Italy, Egypt, Vietnam, India, Saudi Arabia, South Africa, etc. Region-specific agencies and distribution outlets have been established in many of these areas.
We strongly encourage prospective clients to visit us on-site for guided tours and a more personalized consultation experience.