Portable Powder Coating Machine COLO-191ST-B
Features
1. COLO-191ST-B powder coating machine offers very high flexibility, ease of use and high performance.
2. This is a compact powder coating machine taking powder from a 2 lbs hopper, which suits for lab testing or other small scale production.
3. Combined with digital smart controller and 100kV powder spray gun to obtain excellent coating results.
4. smooth powder flow that creates an even powder coating film on the parts, and better coating coverage in surface depressions.
5. Offers innovative technologies to achieve the ideal static charging even with challenging powders like texture and metallic powders.
Details
Controller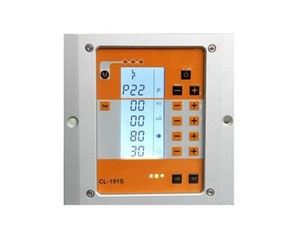 DVC (digital valve control) technology provides flexibility and precision to control crucial operating parameters, such as voltage, amperage, airflow and powder output.
One-touch button and the easy-to-use interface allow for easy operation.
There are 3 pre-set application programs for processing flat parts, profiles and recoating jobs. This function is realized based on our 10 years of experience.
Experienced users can create 20 individual coating programs and retrieve them at any time. Each workpiece could be coated always with its ideal settings.
Powder Spray Gun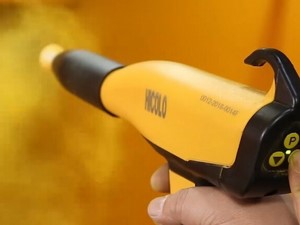 Built-in 100kv cascade offers high powder charging capacity while complying with safety regulations.
Lightweight spray gun with ergonomic shape gets balanced in the hand, decreasing operator fatigue.
Characterized by a very robust and durable design for low failure rate and maintenance.
Remote control of changing powder flow and application programs on the back cover, fast and easy.
Spray Nozzles
Full sizes of nozzle assortments grant excellent powder distribution and charging efficiency. This enables the high-quality coating of all workpieces.
Generally, round and flat nozzles could be used for most common workpieces, and nozzles with an extension for inside powder coating of narrow areas.
Powder Pump
Delivers more powders to spray guns using less compressed air, reduces the wear of the injector and spray gun, achieving efficient material utilization.
A plug-in powder injector that can be detached without any tool, allowing for fast cleaning and maintenance.
Powder Hopper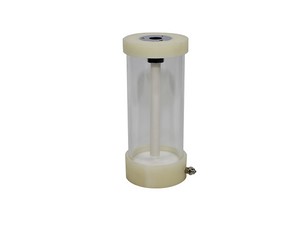 Size: D10*H20 cm
Capacity: 2 lbs
Fluidization of powder is mainly to break up agglomerations and remove absorbed moisture, keeps powder with a high degree of uniformity and consistency.
Avoids overflow, and hardly get contaminated as it is not exposed outside, ideal for clean powder coating.
Grounded Powder Hose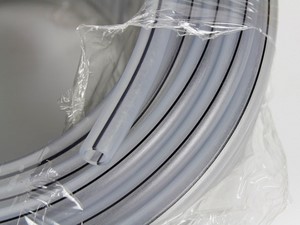 The grounded powder hose embedded with carbon fiber strips is anti-static, ensuring constant and uniform flow.
This powder hose is easy and quick to clean during color change process.