Portable Powder Coating Gun COLO-660T-B
This COLO-660T-B portable powder coating system is applicable for a small batch of trial spraying on variouswork pieces. In the advanced design of electrostatic control and nozzle, the product is supplied with high powder utilization while spraying the work piece in varied shapes. With exquisite appearance, our product is light and portable. It only weighs 10.5kg. Furthermore, this product features simple operation, durability and credibility.
This powder coating machine features pulse function, does well in recoating or corner coating. It saves powders, and is very popular in the markets of USA. UK, Germany. Many users use this powder coating machine to coat car rims, wheels, bicycles, etc.
Features
1. COLO-660T-B portable powder coating unit suits for small-scale production or laboratory uses.
2. The 2lbs fluidizing hopper is easy to clean and allows frequent color change.
3. Intelligent controller designed with 4 pre-set coating programs simplifies the operation for beginners.
4. Designed with pulse powder coating function, provides better coverage on deep corners and recesses.
5. 100kv High-voltage powder spray gun supports high transfer efficiency and saves cost.

Details
Controller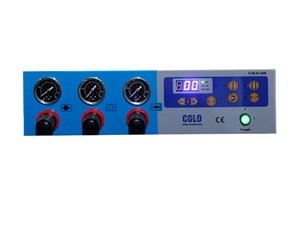 Clear and user-friendly operating interface for quickly and easily setting the coating parameters.
0-100kV Adjustable voltage is ideal for powder coating objects with different shapes.
One-touch intelligent operation buttons give an quick access to powder coating, including four pre-set application programs, including flat parts coating mode, corner coating mode, re-coating mode, pulse coating mode.
Spray Gun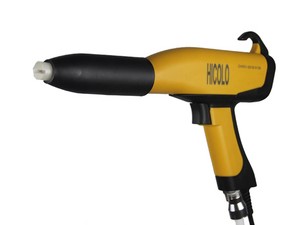 100kV spray gun offers maximum transfer efficiency and reduces powder consumption.
Ergonomic and perfectly balanced gun ensures flexible and fatigue-free operation.
The use of high quality non-stick materials prevents powder accumulations and allows a high quality color change.
Spray Nozzles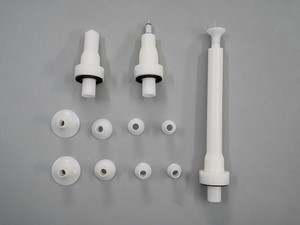 Full sizes of nozzle assortments grant excellent powder distribution and charging efficiency, providing greater flexibility to master any coating task.
Generally, round and flat nozzles could be used for most common work parts, nozzles with an extension for inside powder coating of narrow areas.
Powder Pump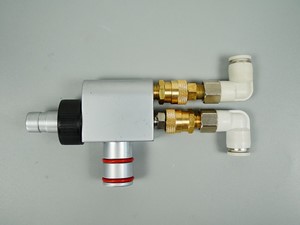 Delivers more powders to spray guns using less compressed air, reduces the wear of the injector and spray gun, achieving efficient material utilization.
The use of quick couplings and intuitive connecting elements simplify operation and maintenance.
Powder Hopper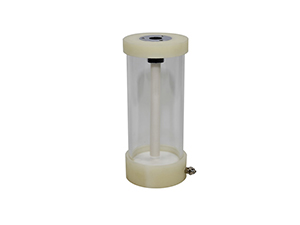 Size: D10*H20 cm, capacity: 2 lbs
A fluidizing plate on the bottom of powder hopper breaks up powder accumulation and removes absorbed moisture, ensuring constant and uniform powder flow.
Hardly get contaminated as it is not exposed outside, ideal for clean powder coating.
Powder Hose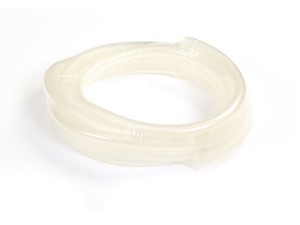 Made of high-quality raw materials, features durable, abrasion-resistant and easy-cleaning.
Provides a smooth and even powder feeding for powder coating applications.
Main Parameters
| | |
| --- | --- |
| Output voltage and power | AC 220V±10%, 50~60Hz |
| Electrostatic high voltage output | 100KV |
| Temperature range | 0ºC - 40ºC |
| Max. input pressure | 1MPa |
| Min. input pressure | 0.2MPa |
| Max. water content in the compressed air | 1.3g/Nm³ |
| Max. oil content in the compressed air | 0.1mg/Nm³ |
| Powder output | 0~500g/min |
| IP rating | IP54 |
Related Names
Electrostatic Spraying Device Supplier | Electrical Equipment Surface Painting | Mechanical Part Painting Solution