Pulse Powder Coating System Colo-610
Features
1. COLO-610 Powder coating machine achieves high-quality finishing effect with pulse powder coating function.
2. Provides superb penetrating capability, achieving an excellent penetration to areas of complex shaped parts (particularly in difficult corners and folds).
3. 50 lbs powder hopper is ideal for medium and large powder coating productions.
4. Flexible and convenient trolley is designed with enhanced comfort and ergonomics.
5. High-voltage powder spray gun offers high transfer efficiency, saving materials cost.
Details
Controller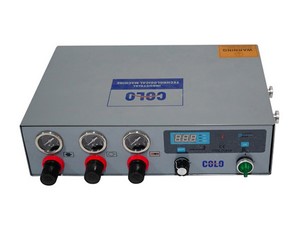 0-100kV adjustable voltage meets different powder coating requirements.
Fully adjustable air for pump on conveying, atomizing and rinsing is ideal for powder coating different objects.
Pulse powder coating rapidly recharges the powder for high transfer efficiency to penetrate tough areas, reducing time and material consumption.
Spray Gun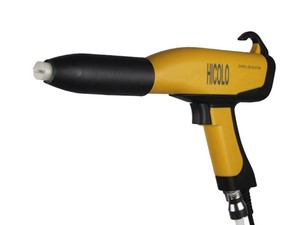 Built in 100kV cascade maximizes powder charging capacity, increasing utilization rate of powder.
Optimized weight and balance ratio available for less operator fatigue.
Spray Nozzles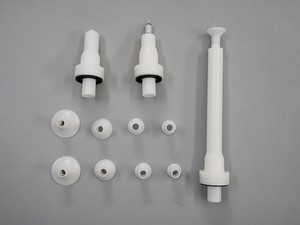 Round spray nozzle, fan spray nozzle and extension nozzles are included.
Adapted to all types of powder coating applications.
Non-stick materials avoid the powder build-up in nozzles.
Powder Pump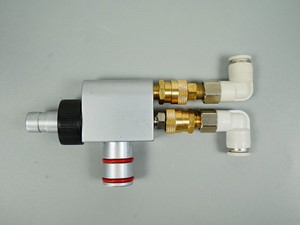 Delivers more powders to spray guns using less compressed air, achieving efficient material utilization and lowered consumption costs.
A plug-in powder injector that can be detached without any tool, allowing fast cleaning and maintenance.
Powder Fluidizing Hopper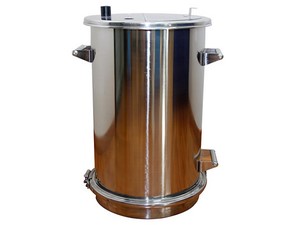 Size: D36 x H52 cm; capacity: 50lbs powders
Well-sealed stainless steel powder hopper features more durable and easy to clean.
Powder in this hopper is fully fluidized, optimizing powder preparation for high coating quality requirements.
Trolley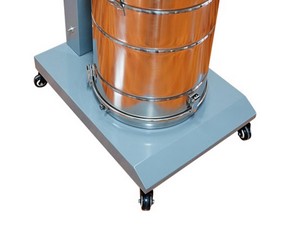 Built with 360 degrees rotating trolley offers much flexibility during powder coating.
Heavy powder hopper is mounted on the trolley, convenient for movement within the production area.
Powder Hose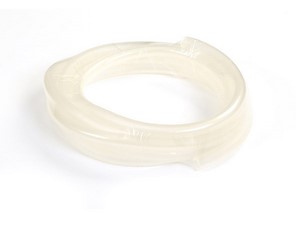 Made of high-quality raw materials, features durable, abrasion-resistant and easy-cleaning.
Provides a smooth powder conveying for powder coating productions.