Box Feed Powder Coating Machine COLO-660-V
Features
1. COLO-660 is an economical, practical and user-friendly powder coating machine.
2. Provides optimal manual coating solution thanks to the reliable performance and intelligent functions.
3. Box feed unit is the right selection for frequent color change, which conveys powder directly from the original box.
4. Designed with pulse powder coating function, provides better coverage on deep corners and recesses.
5. Compact, convenient and ergonomic trolley is flexible to move everywhere.
Details
Controller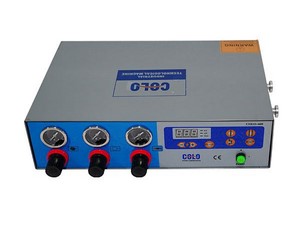 User-friendly operating interface for quickly and easily setting the coating parameters.
0-100kV adjustable voltage and the settings can be clearly checked on the LED display.
One-touch intelligent operation buttons give a quick access to powder coating. There are four pre-programmed options for processing different parts, namely flat parts coating mode, corner coating mode, re-coating mode, pulse coating mode.
Powder Spray Gun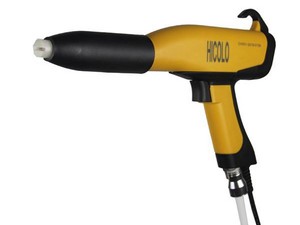 100kV powder spray gun maximizes the electrostatic charging, ensuring most powder to be completely absorbed on the surfaces of objects.
Very lightweight spray gun, fatigue-free working over long periods.
Spray Nozzles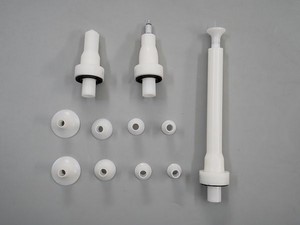 Round spray nozzle, fan spray nozzle and extension nozzles are included.
Greater flexibility to master any coating task.
Non-stick materials prevent powder accumulations in nozzles.
Powder Pump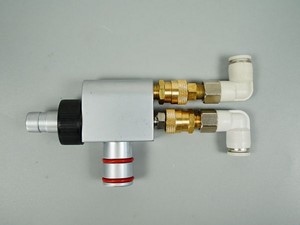 Delivers more powders to spray guns using less compressed air, achieving efficient material utilization and lowered consumption costs.
A plug-in powder injector that can be detached without any tool, allowing fast cleaning and maintenance.
Trolley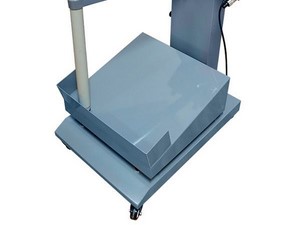 A vibrating motor in the trolley for fluidizing powder, ensuring there is no powder accumulation or absorbed moisture, feeds powder constantly and smoothly.
The movable trolley makes the powder coating machine easy to transport within the production area.
Powder Hose
Made of high-quality raw materials, features durable, abrasion-resistant and easy-cleaning.
Provides a constant and uniform powder flow for powder coating applications.